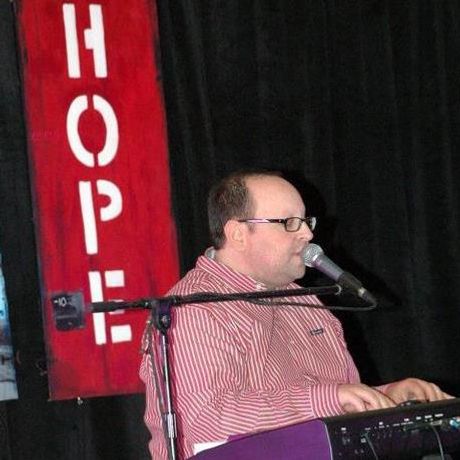 "Everything on earth will worship You; they will sing Your praises, shouting Your name in glorious songs." (Psalm 66:4 NLT)
Kevin Jacobson loves sharing the grace and mercy of Jesus with people through conversation, worship and the songs that he writes.
Kevin sang in church for the first time when he was six years old and has been singing ever since. By the age of ten, he was accompanying himself on piano. He started writing songs in high school. Kevin traveled with a choral group for Olivet Nazarene College, playing piano and singing tenor. The group sang several of Kevin's songs. After college, Kevin traveled with The King's Messengers, a Southern Gospel quartet for almost five years.
It was during his time with The King's Messengers that Kevin had the opportunity to attend a songwriting workshop with Dave Clark. Dave is a prolific writer, and has written many number one Christian songs for Gospel artists such as Sandi Patty, Point of Grace, Phillips, Craig & Dean, 4HIM, The Cathedrals, Gold City, The Talleys, and many more. Kevin worked with Dave one-on-one for five days and learned new techniques that changed the way he viewed songwriting. It is a craft that needs to be practiced and honed. And a "first draft" will probably not be the final song.
Kevin began accepting invitations to come and share his music. The year 2024 will mark thirty-five years in solo ministry! With the new year, and this milestone, Kevin is excited about a new project called, "The Collection: From Then, Until Now."
"I have started work on the album and cannot wait for you to hear what is to come! If you have followed my ministry at all, you will know many of the songs. This album will include songs from all my previously recorded projects (including my very first solo project, "Unshakable Fortress," recorded thirty-five years ago)! Some will be straight from the records, some will be new recordings. There will also be some of the new music that I have been working on and songs that have never been recorded. To round it out, I'll be doing some songs by other artists that have great meaning to me. These songs are going to take me (and probably some of my listeners) out of comfort zones as I delve into more contemporary Christian, pop and even alternative country. I feel it's going to be my best work yet as I continue seeking to honor Jesus with my life and with my music."
One of Kevin's newest songs is called, "Great Grace (Elijah's Song)." When Kevin lived in Atlanta, he had a good friend named Elijah. When Elijah prayed, he would always thank God for His great grace. Kevin believes that as Christians we can't just talk about grace. We don't just need it for salvation, we need to live in it. "The great grace of Jesus has been the foundation of my ministry for 35 years and is the foundation of my life. I'm thankful for it every day and will continue to share it as long as I can."
Great grace! Great grace! Overflowing from the heart of God.
Great grace! Great grace! Mine because You paid the price of love.
It's amazing, it's lifesaving,
All-consuming, all-forgiving,
Inescapable, indescribable
Beyond my comprehension
Love creating, life transforming
Joy infilling, power instilling
Fear erasing, faith inducing
Beyond imagination…Great Grace!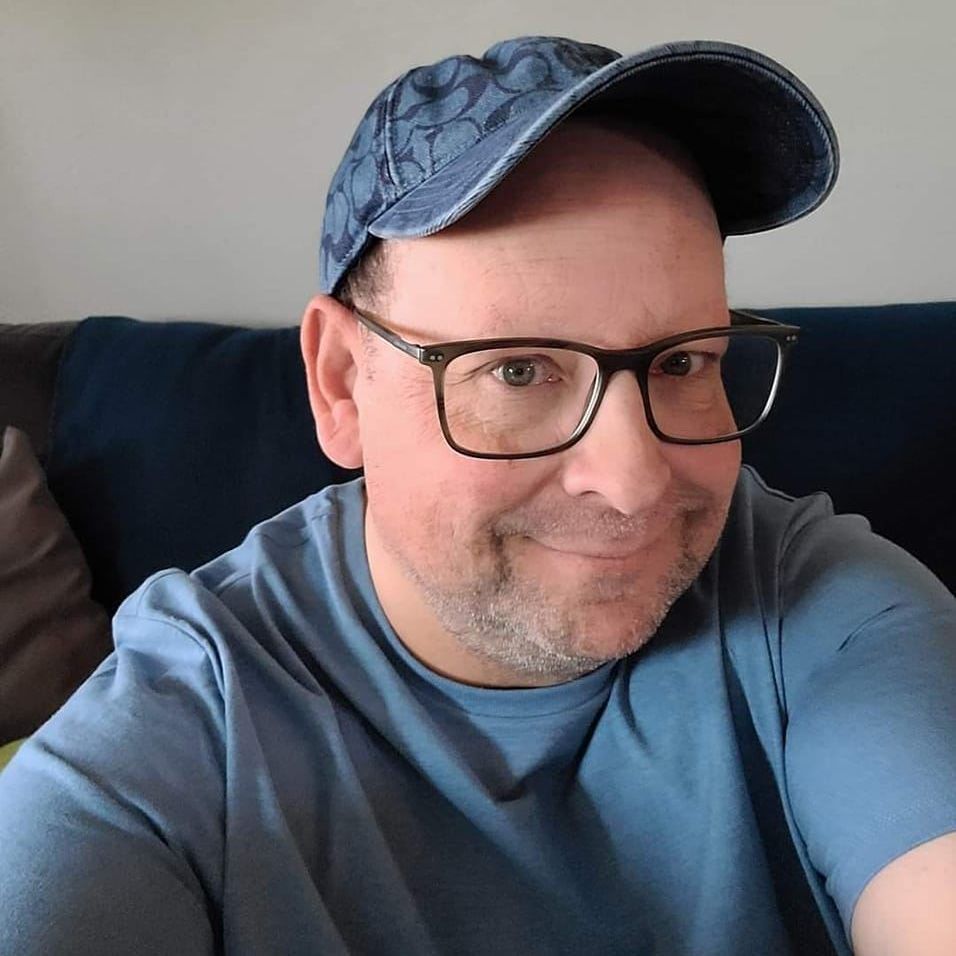 Birthday: July 22
Hobbies: Music, reading, writing, coloring, shopping, and I'm addicted to all things Coach!!
FAVORITES:
Foods: Mexican, Italian, and a really good burger.
TV Shows: I'm more addicted than I like to confess! Current favorites: Chopped, Top Chef, Suits, The Lincoln Lawyer, Somebody Somewhere, Heartstopper, One Day at a Time (the new one), The Chosen (absolutely AMAZING), Schitt's Creek, 911: Lonestar.
Movies: My ever changing Top 10 (in no particular order): 1. Man of Steel, 2. Tommy Boy, 3. The Shawshank Redemption, 4. October Sky, 5. The Avengers, 6. Justice Leage: Dawn of Justice, 7. Shelter, 8. The Blind Side, 9. The Accountant, 10. Harry Potter (all of them).
Book of the Bible: Matthew & Ephesians
Song You've Written: They are all my favorites (ha! ha!). Three really stand-out. "I'm Always Here" has always been a favorite of mine. "It's so simple to say I love You when others are around. But when I'm with those who do not know You, it's so simple to let You down. But when I fail You, You do not leave me, but draw me closer to Your side!" That is what His grace is all about.
The second would be "A Heart to Worship." I really love this song. It came out of a place of deep depression the Christmas after my mom died - - but it is a song about home and the faithfulness of the Lord.
Finally, it's my newest song called "Great Grace (Elijah's Song)." It really is special, and it was over 10 years in the writing process. I can't wait for everyone to hear it.
First Musical Experience: I was six years old and sang in church for the first time. I held my Aunt June's hand and sang a song called "It's Bound to Be the Lord." I cried through the whole thing.